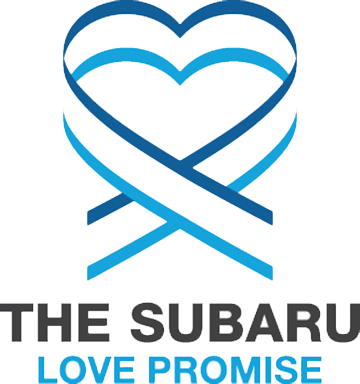 What is the Subaru Love Promise?
Subaru and our retailers believe in making the world a better place and the Subaru Love Promise is our vision of respecting all people. This is our commitment to show love and respect to our customers and to work to make a positive impact in the world.
How is Klamath Falls Subaru dedicated locally to the Love Promise?
Love Promise Stories from Klamath Falls Subaru
Subaru and Klamath Falls Subaru believe in making a positive impact on the communities in which we live and work. We uphold that belief through our Love Promise Community Commitment. Every month, we select inspiring stories from customers and partners from around our area who strive to support our collective commitment and feature them here
Klamath Falls Subaru and Sky Lakes Medical Center - Jillian G
"Rob Seater, left, and Jillian George, both of Klamath Falls Subaru, help Sky Lakes Volunteer Services Director Reid Kennedy unload lap blankets and activity kits donated June 22 to Sky Lakes Medical Center. The 80 blankets are part of the national "Subaru Loves to Care" program supporting the Leukemia and Lymphoma Society. Sky Lakes Cancer Treatment Center staff distribute the blankets to help keep patients comfortable." - Sky Lakes Medical Center; Thomas Hottman On June 22rd, 2022, Rob and Jillian, along with a few others from the dealership went to Sky Lakes Medical Center to drop off blankets. The staff was extremely excited, as well as the patients! All of us at Klamath Falls Subaru were really excited to participate in the years "Loves To Care" event. It's always fun to help the community! Stop by and say hi!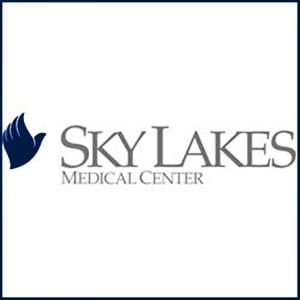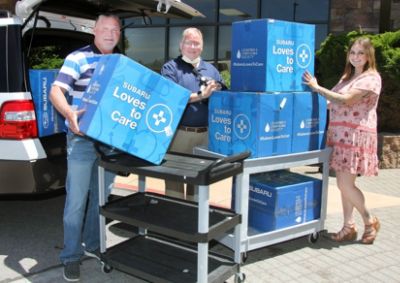 ---
Friends of the Children and Klamath Falls Subaru - Jillian G
Thank you, Klamath Falls Subaru, for supporting Friends of the Children - Klamath Basin through the 2022 Subaru "Share the Love" Event. Over the past seven years, Klamath Falls Subaru has donated more than $98,000 to Friends of the Children, which pairs professional mentors ("Friends") with youth from kindergarten through high school graduation. Thanks to Subaru's long-term partnership, 51 youth in southern Oregon have a caring Friend to walk alongside them for 12+ years, empowering them to overcome even the most difficult obstacles. This year, for example, Friends helped 13-year-old "E" get on track after the academic losses of distance learning during Covid-19 school closures. Despite the hardships of living with 6 family members in a single room, E has turned her grades around, from Fs to As and Bs. Together we are creating generational change for a stronger community, one child at a time!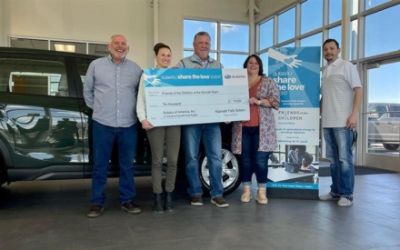 ---
John's New Engine - Jillian G
In December 2021, Klamath Falls Subaru met a family of four. The family had just moved here after getting their house broken into and was living in their 5th wheel trailer in store parking lots. They moved parking lot to parking lot until they finally found a place about 15 minutes outside of town they could park their trailer. The family was adopted by Klamath Falls Subaru for Christmas. We all pitched in and got them gifts and even groceries for Christmas Dinner. In January 2022, John called us. He told us he was picking the kids up from school and his truck died! We towed it to our dealership to diagnose what was wrong. Turns out the engine was blown! The whole dealership pitched in to replace the engine in their truck!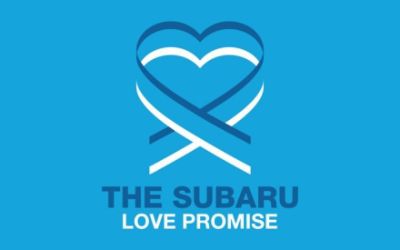 ---
How Service Should Be - Peggy B
My parents were in the market for a new vehicle, but at an age now where we needed to ensure they were in a reliable and safe car. I, myself, am a Subaru junkie with 3 under my belt, so I knew we had to get them in one. The service at our local Subaru didn't align with my parents needs, so we were put in touch with Jillian Corley in Klamath Falls to help us. We made the drive over, not knowing what we'd encounter, but we were blown away with the friendliness, patience and professionalism Jillian the rest of the staff gave to us. My father has Parkinson's and my mother doesn't always comprehend the details; the staff were kind, instilled humor in the process, and I have to say that this was the quickest and most painless process I've had on a car lot. These folks have restored my confidence in customer service with their genuine care and attention to detail. Working for an organization that has high expectations with taking care of our members, the bar is always high, but KF Subaru had met them. I will highly recommend them to anyone looking for a Subaru or any other vehicle - its worth the drive. Thank you so much for taking care of my parents, putting my concerns at ease and delivering world class service!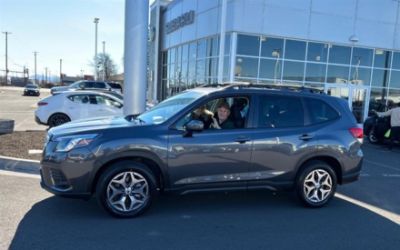 ---
The Value of a Long-Term Commitment - Amanda S
Klamath Falls Subaru has selected Friends of the Children - Klamath Basin as its Share the Love charity recipient for the last 6 years, donating more than $52,000 to the youth-serving non-profit in rural Oregon. Subaru's long-term commitment mirrors the Friends of the Children model of impacting the community through long-term relationships. Friends of the Children pairs kids facing the most difficult circumstances with a caring professional mentor ("Friend") who provides consistent support, 4 hours a week for 12+ years, kindergarten through high school graduation - no matter what. Klamath Falls Subaru's ongoing partnership has enabled Friends of the Children- Klamath Basin to grow in response to the community needs over the past 6 years, doubling the number of youth served from 24 in 2015 to 48 in 2021.Subaru has made it possible for children who need it the most to have a Friend. *Rogelio has been couch-surfing for years with his younger brother in tow. Last year, facing his father's death and the challenges of distance learning, he derailed academically and even failed two required junior-level courses. Friend José met with school administrators in the spring, then encouraged and urged Rogelio throughout the summer, ultimately persuading him to register for summer school classes. Talking to the high school's dean of students last spring, Rogelio had said, "I know I'm the oldest in the Friends program and I'm a role model for the other kids, so I am going to make sure I graduate." Having recovered his required credits and moved to his aunt's home, Rogelio started his senior year on track to meet that gradation goal, on schedule, in spring of 2022.Klamath Falls Subaru's dedication to Friends of the Children – Klamath Basin makes success stories like this possible. *Names changed to protect privacy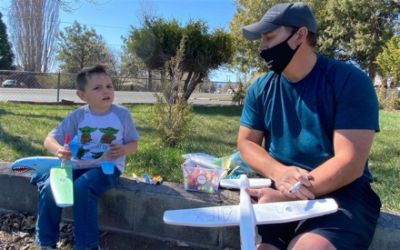 ---