Subaru Share the Love Event: We Believe Giving Back Builds Stronger Communities

Watch the following video to learn More about the 2018  Share the Love Event and the positive impact on the Klamath Basin Community!
The Subaru Share the Love Event
There's never been a better time for a new Subaru. The Subaru Share the Love Event is going on now through January 2nd, 2018! Subaru will donate $250 to its charity partners with the purchase or lease of any new Subaru. You will be able to choose from Subaru's four National charities or our Hometown charity, Friends of the Children of the Klamath Basin! Subaru is proud to partner with Meals on Wheels, the ASPCA, Make-A-Wish, the National Park Foundation, and our Hometown Charity, Friends of the Children of the Klamath Basin.
Together we can make a difference!
MORE ABOUT FRIENDS OF THE CHILDREN:
Friends of the Children is a charity dedicated to breaking the vicious cycle of generational poverty by helping children get the guidance and education they wouldn't have access to otherwise. They give children a paid, professional mentor for their entire education, from kindergarten through graduation. These mentors spend dedicated 1-on-1 time with the children to help them build life skills, enjoy meaningful experiences, and stay on the road to a better tomorrow.
It's a charity that truly deserves your support,so there's never been a better time to buy or lease a Subaru—especially since you'll may be eligible for 0% APR Financing on select models. Take a look at our new inventory, and help Friends of the Children build a better tomorrow. If you have a question, feel free to contact Klamath Falls Subaru today!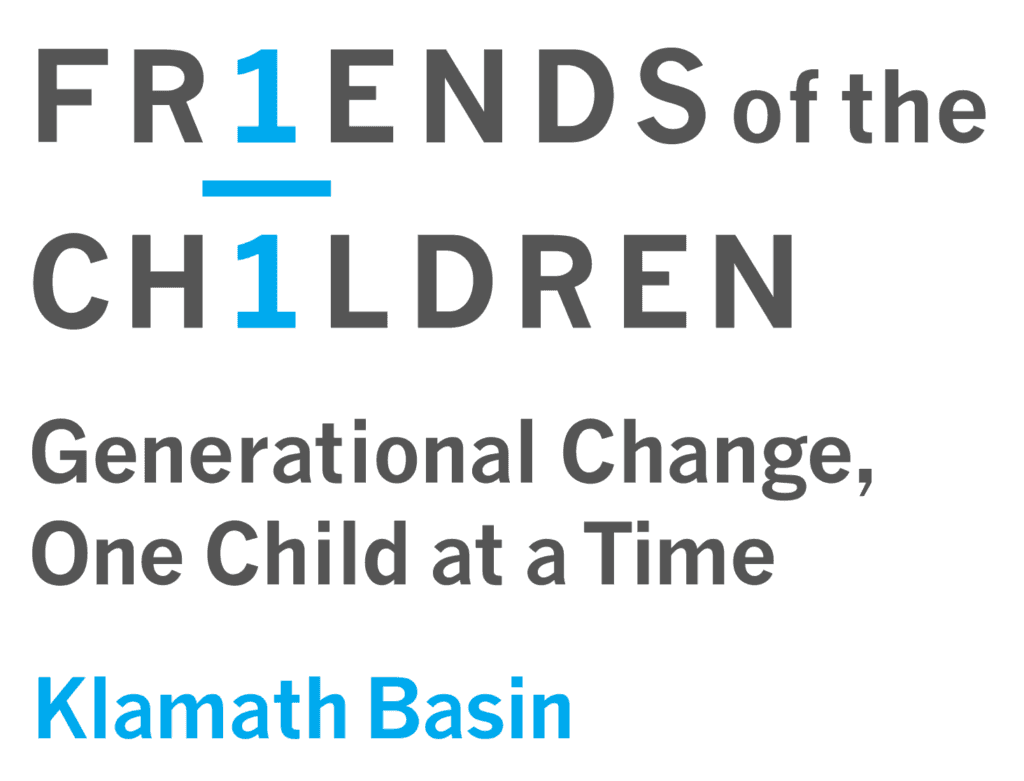 The
culture of giving
is at the core of everything we do here at
Klamath Falls Subaru
, and we're ecstatic to celebrate it by joining in the Subaru Share the Love event. From now until January 2, 2019, whenever someone purchases or leases a new Subaru, Subaru will donate $250 to your choice of 4 National charities or our Hometown charity, Friends of the Children, giving back to the community that has given so much to us.
Stop by today and help Share the Love, because we're all in this together!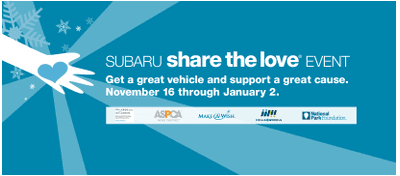 ---
ASPCA:
A leading voice for animals for over 150 years, the ASPCA® provides life-saving protection and care to those in need. Whether it's rescuing animals from abuse and neglect, introducing and enforcing more humane legislation, or supporting animal shelters across the country, the ASPCA relies on donations and public support to help animals live better lives. Through the ASPCA, Share the Love has had a significant impact on the rescue, transport, and adoption of nearly 40,000 animals across the country.
Make a Wish:
When kids with life-threatening medical conditions are granted their one true wish, they often discover more strength to keep fighting. Their families come together. And the lives of everyone involved get better.Thanks to Share the Love, more than 1,500 children have experienced the thrill of their lifetime. Help Make-A-Wish® grant wishes for kids in your community.
National Park Foundation:
The National Park Foundation, in partnership with the National Park Service, enriches America's national parks and programs, safeguards our heritage, and inspires generations of national park enthusiasts.
Through Share the Love, Subaru has helped fund critical programs and projects in more than 100 national parks, increasing public awareness and engagement across our National Park system.
Meals on Wheels:
Meals on Wheels America provides leadership to more than 5,000 local, community-based programs dedicated to fighting hunger and isolation among our nation's homebound seniors.
Each donation supports the nutritious meals, friendly visits and safety checks that enable seniors to continue living nourished lives in their own homes.
Since Share the Love began in 2008, Subaru has helped deliver over 1.7 million meals to America's seniors.
*Subaru will donate $250 for every new Subaru vehicle sold or leased from November 15, 2018, through January 2, 2019, to four national charities designated by the purchaser or lessee. Pre-approved Hometown Charities may be selected for donation depending on retailer participation. Certain participating retailers will make an additional donation to the Hometown Charities selected. Purchasers/lessees must make their charity designations by January 30, 2019. The four national charities will receive a guaranteed minimum donation of $250,000 each. See your local Subaru retailer for details, or visit subaru.com/share. All donations made by Subaru of America, Inc.