First Ever Client Appreciation Night
Client Appreciation Night Car Giveaway!
Our First Ever Client Appreciation Night was Awesome!
We are so excited our new showroom and service center is finished and ready for everyone to enjoy. Last month we invited the community to join us for our first ever Client Appreciation Night. Our guests were able to tour the new building while enjoying holiday refreshments and live music by Glenn Justus. During the event we were also honored to donate a vehicle to Jacob King, a veteran and single father of four beautiful girls. We are exceptionally proud to be a part of the Klamath Basin community and look forward to our car giveaway all year.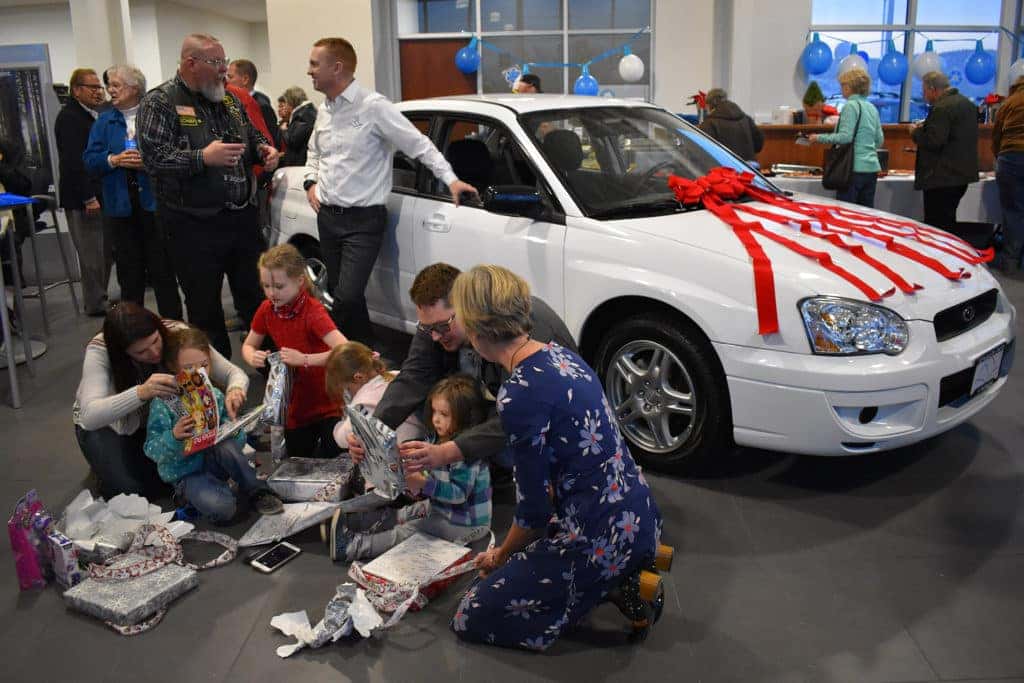 Every year our owners purchase a vehicle to donate to an individual who has had a positive impact on our community. Our technicians thoughtfully donate their time to make any repairs to the vehicle prior to the giveaway, ensuring the vehicle is in top shape for its new owner. We partner with the United Way and get applications out to community agencies who then nominate individuals who are in need of reliable transportation. Our team of associates then review all the applications and vote to determine the individual who they believe would benefit the most from receiving the vehicle.
This year's recipient was thrilled to drive away in his very own 2005 Subaru Impreza, stating, "My world just got a little bigger!" King's four daughters were excited for their father and also happy to receive some lovely Christmas gifts from our entire team.
Again, we are honored to be a part of this community and look forward to our continued support of all the wonderful organizations and individuals who make this such an amazing place to live! Wishing everyone a very Happy New Year!