Fill-A-Subaru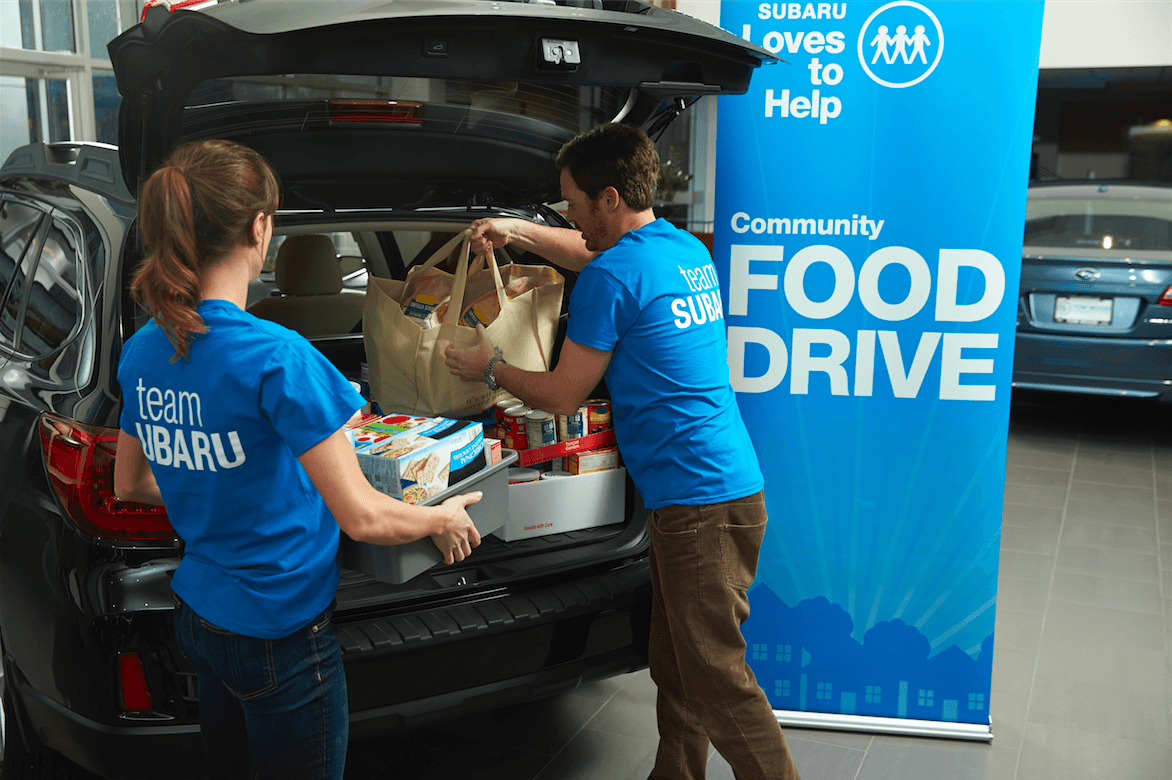 Klamath Falls Subaru will host the 5th annual "Fill-a-Subaru" food drive starting May 1st to benefit the Klamath-Lake Counties Food Bank. In partnership with classrooms at Conger and Shasta Elementary Schools, this challenge asks the community to fill a Subaru model with as many non-perishable food donations as possible, with the total contribution being announced on June 1st.
Klamath Falls Subaru has long been involved with community service, giving back to groups such as the Klamath Animal Shelter, Relay for Life, and more. We recently earned a "Love Promise Community Commitment Award" from Subaru of America for our work with charitable causes in the Klamath Basin. In addition to the food drive, all the associates at Klamath Falls Subaru will volunteer at the food bank to help sort and organize the donations, the second week of June, and the sales teams will be volunteering at Produce Day on June 15th through the Salvation Army, who partners with Klamath-Lake County Food Bank.
Kasey Bird, a teacher at Conger Elementary, along with Dena Morosin from Shasta Elementary, have inspired students and teaching staff alike to get involved with this good cause. Students will be taking a field trip to the food bank on May 17th, which is Give Back Day in the City School District. The hope is to show students how their contributions make a positive impact on their community.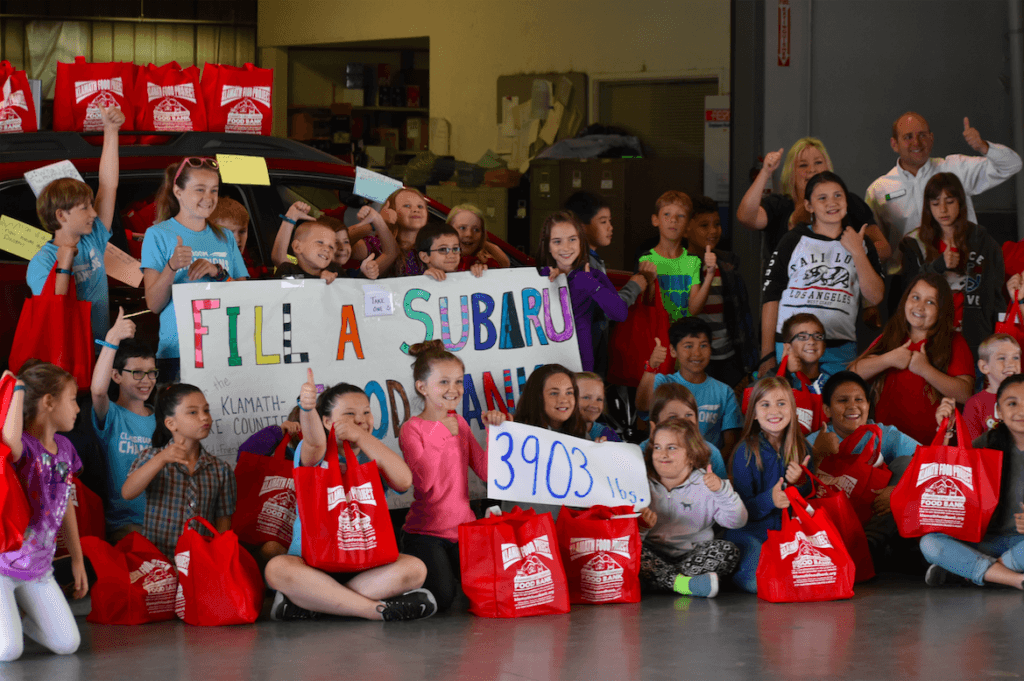 "The team at Klamath Falls Subaru is excited to compete against this year for the benefit of our community," states Sales Manager Matt Meyer. "The students from Conger and Shasta Elementary have challenged our team and we are asking the community to join us in supporting the Klamath-Lake Counties Food Bank. We are looking forward to a little friendly competition this year."
Interested participants can bring food donations directly to the dealership or to Conger and Shasta Elementary schools throughout the month of May. With last year's donation totaling over 4,000 lbs. of food, we hope to beat our record in 2018.
For more information on how to get involved, please contact us at (541) 883-7701.